Fairy to be added.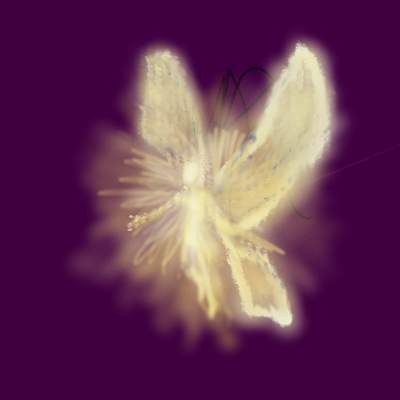 This was designed digitally.
The painting is going to be a watercolor. I need to take a picture of it in it's beginning watercolor stage. Hopefully in the next week or so. Other items I'm working on: a watercolor of the kidlet in fairy mode; a sketch for a challenge (online fandom), and one that's finished, sketched on paper, and then digitally painted (done, but is for the challenge and can't be shown till afterwards; and a bas-relief carving (yes, I'm delving into wood now).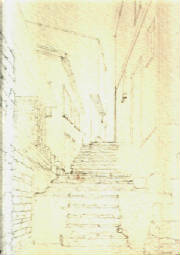 Above and below is another work in progress. It's a watercolor of a street scene in Greece. The original photograph showed how it was today, with electric lights and a metal railing for the steps. I took it back a few centuries or more.